Why learn English?
Communicate globally
English is the world's common language. The majority of English spoken in the world today is not between native speakers. Most people who speak English have learnt it as a second language. You can too.
Education is wasted on the young
Learning a second language as an adult can be a challenge but I think it's better! You have more resources, more knowledge, less fear, and more motivation. It is excellent mental exercise, gives you a huge sense of achievement, and you'll discover a different 'you'.
Open up new cultures
Understand how other people experience the world by learning their language. And remember English is not only spoken by people in the UK and USA.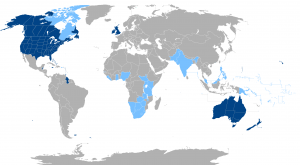 How you will learn
I will fill you with language!
Content to read or listen to, that is interesting and relevant to you, gives you detailed input. From this foundation you will build your knowledge and develop the tools to express yourself better (and there'll be lots of opportunities to practice).
Positive social interaction
A safe, supportive, and nurturing relationship in a stimulating context is the best environment for your brain to make new connections, develop, and learn. My classes also encourage you to be self-reliant with a positive attitude.