I'm Alison from the UK, and I help people communicate better in English.
I help adults learn English or improve what they already know. Contact me to find out how I can help you.
Whatever your level, classes with me are challenging but relaxed and stress-free.  I will design a syllabus for you to help you achieve your goals, whether for work, study, business, travel, family, or fun. I encourage you to be a self-reflective, autonomous learner, and will give you tools and ideas so you can keep learning outside of our classes.
Why learn English?
Communicate globally
English is the world's common language. The majority of English spoken in the world today is not between native speakers. Most people who speak English have learnt it as a second language. You can too.
Education is wasted on the young
Learning a second language as an adult can be a challenge but I think it's better! You have more resources, more knowledge, less fear, and more motivation. It is excellent mental exercise, gives you a huge sense of achievement, and you'll discover a different 'you'.
Open up new cultures
Understand how other people experience the world by learning their language. And remember English is not only spoken by people in the UK and USA.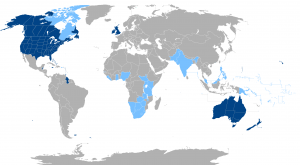 Send me an email to find out more about individual classes and group workshops, for business or pleasure. We'll discuss what you need so I can create a syllabus unique to you. Discounts are available when you buy a number of classes, and also for autónomos, people over 65, and my fellow coworkers at CREC.
Talk to me if you're interested in an immersive language holiday: I am an agent for an excellent small language school in Leeds, UK.
And if your company can pay for lessons but doesn't know how to apply for 'Tripartita' funding, I am in touch with an organisation that can arrange it for you.

I am based at CREC Coworking, Blesa, 27, 08004 Barcelona.