I'm Alison from the UK, and I help people communicate better in English.
I help adults learn English or improve what they already know.
Whatever your level, classes with me are challenging but relaxed and stress-free.  I will design a syllabus for you to help you achieve your goals, whether for work, study, business, travel, family, or fun. I encourage you to be a self-reflective, autonomous learner, and will give you tools and ideas so you can keep learning outside of our classes.
Contact me to find out how I can help you.
I am well-educated:
TEFL Certificate (2016 TEFL Iberia, Barcelona)
PG Dip Counselling and Psychotherapy (unfinished 2015, Leeds Beckett University)
BA(Hons) American Studies (2001, University of Sheffield)
I have experience in:
Teaching, coaching and counselling.
Developing, writing, editing and correcting content.
Interpersonal communication.
Marketing.
Business and event management.
Academic research.
There's more:
I speak Spanish (upper intermediate) and have learnt French (rusty) and German (forgotten). My Catalan is slowly emerging.
I lived in Albuquerque, USA 1999–2000.
I moved to Barcelona in 2016.
In 2011, I co-established Magic Lantern Film Club, a  pop-up community cinema in Sheffield. These days, I am involved with Zumzeig Cine Cooperativa.
I can't stop learning. At the moment, I'm interested in adult language acquisition and the biomechanics of human movement.
Find out more about what I've done on LinkedIn and have a look at my online portfolio.
Why learn English?
Communicate globally
English is the world's common language. The majority of English spoken in the world today is not between native speakers. Most people who speak English have learnt it as a second language. You can too.
Education is wasted on the young
Learning a second language as an adult can be a challenge but I think it's better! You have more resources, more knowledge, less fear, and more motivation. It is excellent mental exercise, gives you a huge sense of achievement, and you'll discover a different 'you'.
Open up new cultures
Understand how other people experience the world by learning their language. And remember English is not only spoken by people in the UK and USA.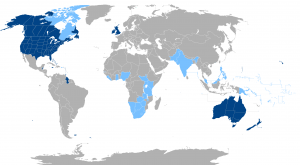 How you will learn
I will fill you with language!
Content to read or listen to, that is interesting and relevant to you, gives you detailed input. From this foundation you will build your knowledge and develop the tools to express yourself better (and there'll be lots of opportunities to practice).
Positive social interaction
A safe, supportive, and nurturing relationship in a stimulating context is the best environment for your brain to make new connections, develop, and learn. My classes also encourage you to be self-reliant with a positive attitude.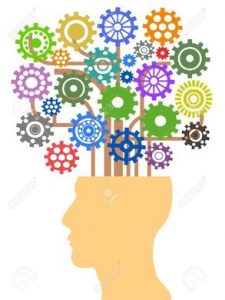 Send me an email to find out more about individual classes and group workshops, for business or pleasure. We'll discuss what you need so I can create a syllabus unique to you. Discounts are available when you buy a number of classes, and also for autónomos, people over 65, and my fellow coworkers at CREC.
Talk to me if you're interested in an immersive language holiday: I am an agent for an excellent small language school in Leeds, UK.
And if your company can pay for lessons but doesn't know how to apply for 'Tripartita' funding, I am in touch with an organisation that can arrange it for you.

I am based at CREC Coworking, Blesa, 27, 08004 Barcelona.